SUBMISSIONS ARE CLOSED (STAY POSTED)
Bareknuckle Poet ~ Journal of Letters considers the following for publication online and for possible inclusion in future edited collections and anthologies.
Poetry

(please submit no more than six poems. Submissions in English language translation should include a copy of the original text.)

Short literary fiction/novel extracts
Creative nonfiction/literary nonfiction/travel writing
Interviews/Reviews
Scholarly Articles/Research Papers/Grey Literature
Gonzo/Investigative Journalism
Visual Poetry
Spoken Word/Video poems
Film
If your submission defies these categories or 'genres' send us a pitch
—
Bareknuckle Poet online has no schedule of publication. We publish whenever something interesting arrives. Our inbox is open all year round and we read all submissions as time allows. We receive a large number of submissions and, as much as we would love to, we cannot possibly reply to all received.
We favour the cutting edge over the blunt of the handle, the avant-garde over backward walking, the delinquent genius over genre.
We also publish an annual anthology. For possible inclusion work must be contributed to the site between the dates of October 1st and August 1st.
Check individual category guidelines and go ahead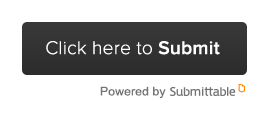 If you would like to submit via 3D post or provide us with review copies of books please send to:
Bareknuckle Poet
PO Box 5009
West End
QLD 4101
—
Reimbursement
You know the drill…independent journals never have any cash, yadda yadda. Trust us, we know the story, the editors have a huge list of publication credits without fair payment, and it pisses us off. Bareknuckle Poet is always endeavouring to find ways to pay writers and artists. Currently we are running the Bareknuckle T-Shirt campaign. Buy yourself a cool designer t (multiple choices of design/colour/style) and help us pay our writers!